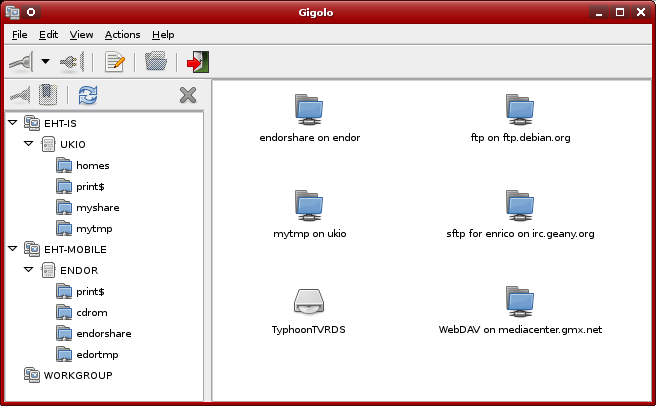 Gigolo
is a natty front-end for managing remote filesystems using GNOME Virtual File System (
GVfs
 or
GIO
). Should you be interested in getting it?
Gigolo's key card is its minimalism. It's very, very efficient, and tucks a lot of the nastier protocol stuff out of view. The UI - user interface - is clean and bold, clearly segregated and obviously purpose-built.
While the great UI is going to be a plus for all users - it makes mounting filesystems a breeze, and you can patrol them using bookmarks (more on this later) - tucking all the protocols out of the way may not appeal to the Linux crowd. Why? Because Linux users are notoriously fond of tinkering with the inner workings of things, and here's they're not simply posted to a debugging console.