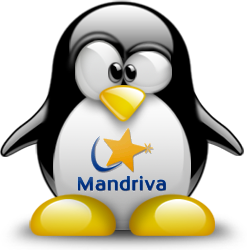 Once upon a time I have already
told myself
that I had enough of
Mandriva Linux
. It was too slow and not promising for me. I tested
Mandriva Linux 2010 Spring
that time.
There are some additional bonuses in running small range of Linux CDs (either on
this page
or eBay). You can never predict what your customer wants. This time round I got an order for
Mandriva Linux 2010.2 KDE
. As long as I need to test CD before despatch, I can also put some notes in here.
So, CD-R is burnt, placed into CD drive. Reboot. Choose to boot from CD. Let's go!
---
Has anything changed since last time?
Boot time. Mandriva showed itself as a slowest Live system I have tried so far. It was this was with 2010 Spring version booted from USB. It is now the same with CD-R of 2010.2 version. Booting time exceeding 8 minutes? That's an anti-record for Racecourse Scoreboard.
Russian keyboard. This time round I decided to try to switch on Russian keyboard on Mandriva. I have not tested it before. This is KDE version, and I ran quite a few of them already. I should know how to add Russian language. But Mandriva is not so easy. To be honest, I did not dig too long, but still I could not find a way to add keyboard layout switch. There is a configuration for permanent switch, but nothing for multi-layout.
Network. It was still OK. There was no problem in configuring Broadcom 4311 WiFi card on my Compaq laptop. And there are still no chances to configure Realtek WiFi card on Toshiba laptop.
MP3 playback. Last time I faced black screen of death trying to play MP3 files from network drive in Dragon Player. This time I saw some improvements. Not that I was able to playback them. But no BSOD this time! Am I lucky?
What are my general feeling about
Mandriva
? It has not changed yet. From my point of view, this system is far from ideal. Their developers have a lot to improve.
You
might already know
that many developers from
Mandriva
have left the company and forked distributive which is named
Mageia Linux
. It is due to be released later this year. Will it bring the improvements which I would like to see? Let's wait and see!
Update 03 June 2011:
review of Mageia
Linux is available.